Tags: | Awareness | Languages | Learning with us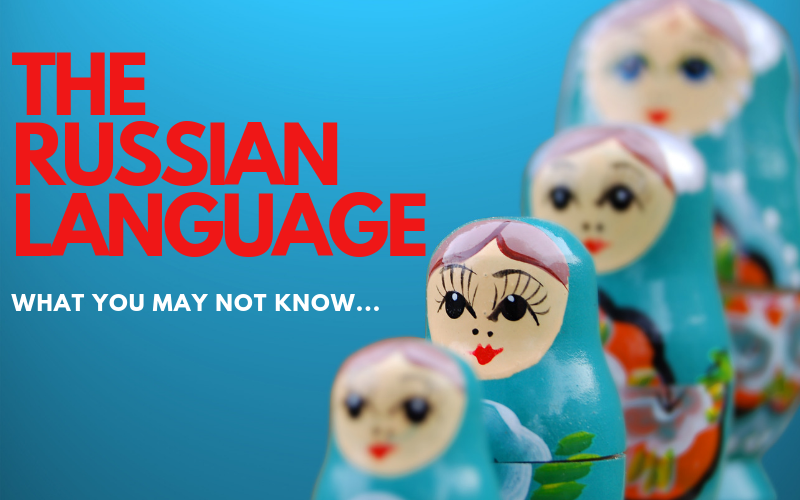 As today is UN Russian Language Day, it is the perfect time to look at the language that over 260 million people across the globe speak. We have rounded up 5 interesting facts that you may not have known about the Russian language, which will hopefully make you want to dig a little deeper into one of the world's most widely-spoken languages.
Russian is the 8th most-spoken language
With 260 million speakers worldwide (166 million of which are native speakers), Russian is the most widespread language geographically in Eurasia and is the official language of Russia, the world largest country. Russian isn't only a top 10 player in verbal language popularity, it is also the 8th most-used languages on the internet too, with roughly 103.1+ million users online, accounting for 2.8% of the entire internet population.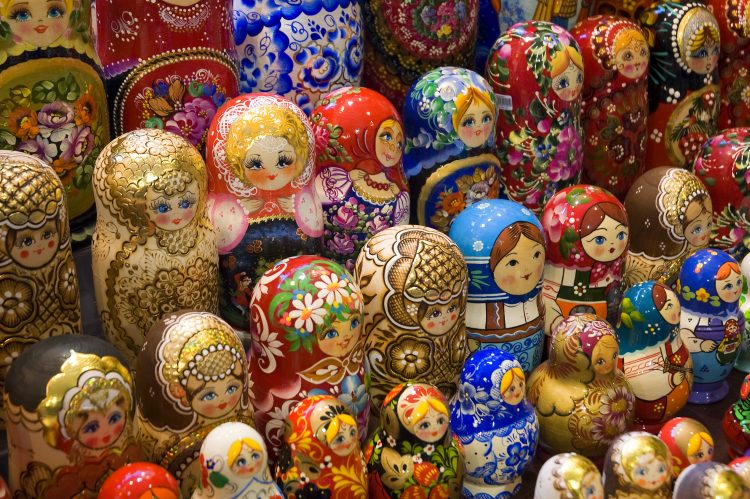 Russian is the language of space
Russian is one of only 2 languages – the other being English – that is used during space operations. This is because the Russian space technology industry is big business, employing over 250,000 people. As a result, many computer systems are programmed in English and Russian and even instructions in emergency situations are given in Russian. This means that aspiring astronauts need to understand Russian to at least a high intermediate level before they even set foot into a spacecraft.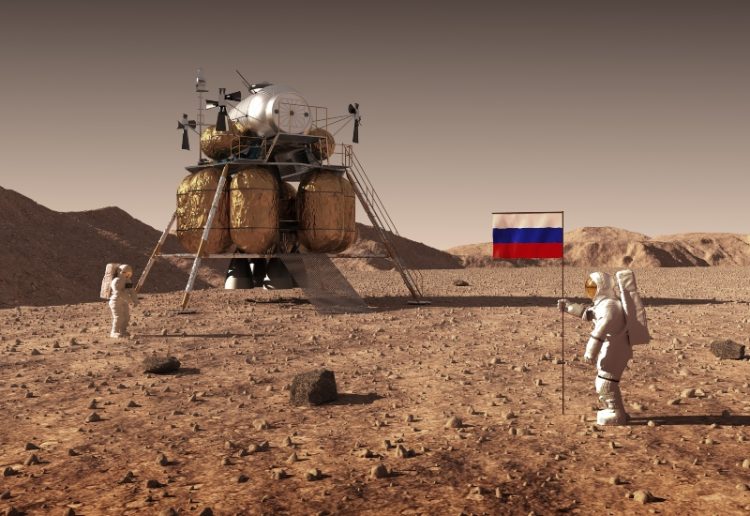 Only 10% of Russian words resemble English ones
This is one of the reasons why learning Russian can be so difficult for native English-speakers; only 10% of Russian words can be understood by an English speaker. However, there is still the chance that you may hear a familiar word scattered throughout Russian conversations. For example, 'password' and 'weekend', sound almost identical in Russian, whilst many other words, such as 'vodka' ('voda'), 'and 'mammoth' ('mamont') originate from Russian. The word 'parka' was adopted by English directly from Russian in the 17th Century and has never been altered.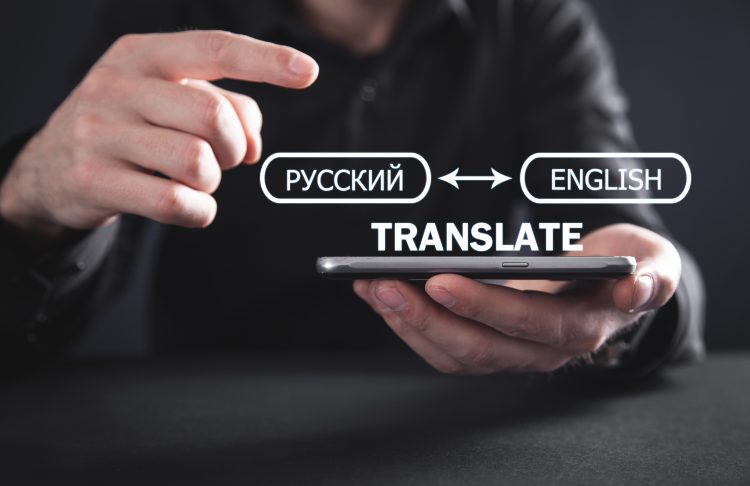 Russian adjectives are multisyllabic 
Unlike English adjectives, those in Russian never consist of just one syllable. This is particularly curious as many Russian words are monosyllabic or contain just one character. The only exception to this rule is злой ('angry').
You won't see a Russian word starting with the letter 'A'
With the exceptions of the words азбука ('alphabet') and авось ('perhaps'), there are no native words that start with 'a'. If you see a word that does begin with this letter, then you're looking at a word that has been borrowed from another language and adopted in Russian, rather than a native Russian word.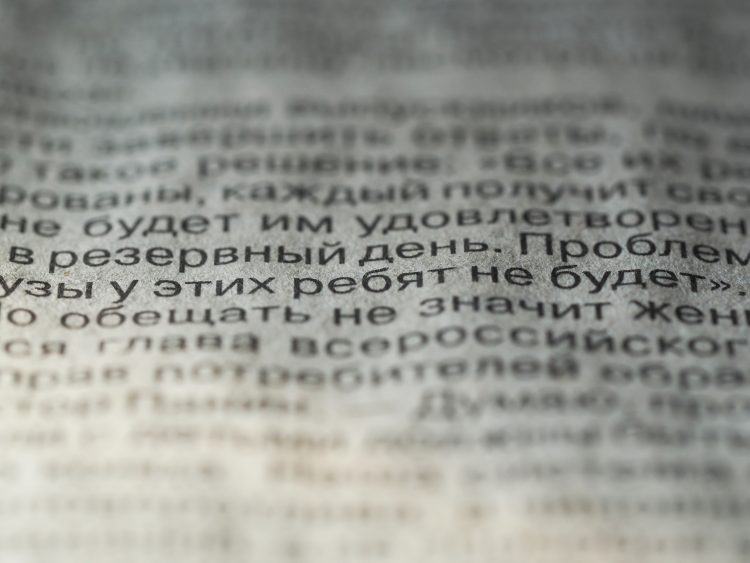 If your interested has been piqued, what better way to find out more about a language than by learning it yourself? We offer Russian language courses at 4 different levels, so there's plenty of choice, no matter where you're at on your language learning journey:
Russian Beginners (Talk Now): this is for complete beginners to the Russian language. You will learn crucial vocabulary and key phrases to be used in everyday situations, e.g. food, colours, body parts, numbers, time and countries.
Russian Beginners Plus (Talk More): this is for those that want to bridge the gap between beginner and intermediate and further develop their basic vocabulary. You will learn how to speak Russian in a range of different situations and environments from business to leisure, emergencies to travel.
Russian Intermediate (Talk the Talk): this is the course for those that want to build even further on their knowledge of the language by understanding Russian in context and speaking it in full sentences with confidence. This course will develop your linguistic abilities so that you're able to converse in Russian in a range of environments, from the workplace to home. 
Russian Business (Talk the Business): this is ideal for people with some basic understanding of Russian that require the language for business. You will learn, amongst other things, specialist business terminology and conversational phrases and how to improve your Russian pronunciation.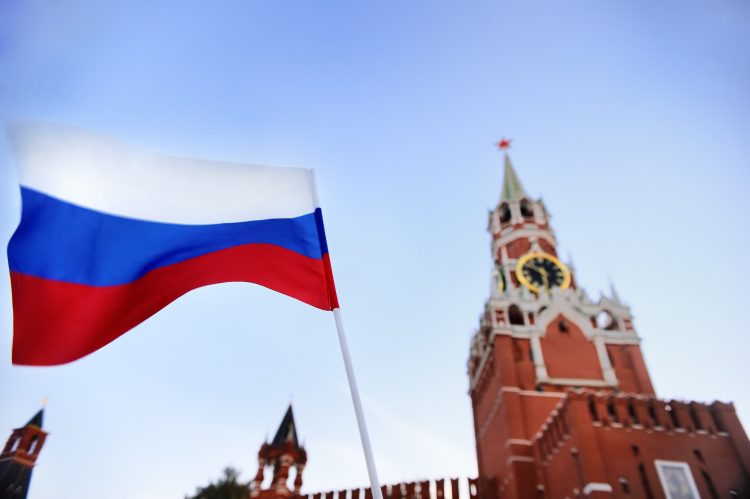 If Russian isn't for you, but you would like to take on the challenge of learning a new language, check out our other language courses. You can choose from 16 exciting languages, including Italian, Portuguese and even Latin!
---